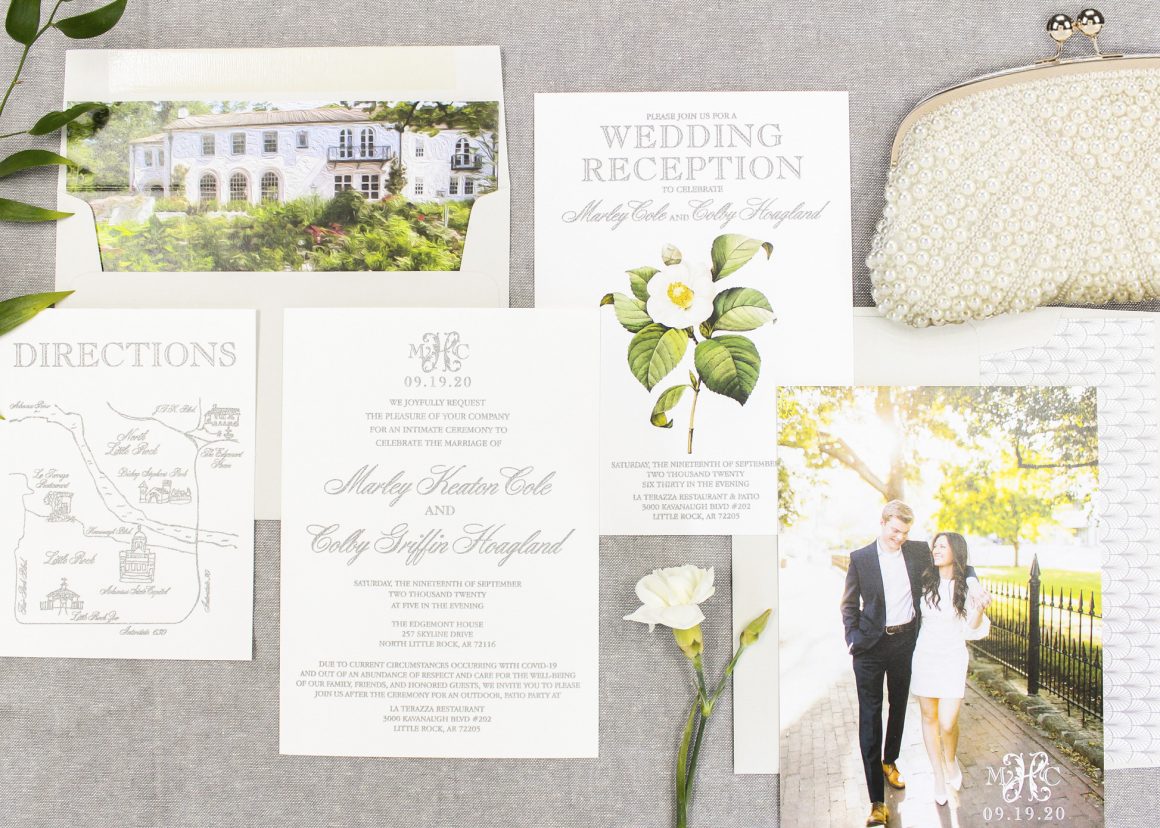 On a gorgeous, golden day in September just as the seasons turned, Marley and Colby Hoagland were married in Little Rock, Arkansas. Due to the Coronavirus pandemic, adjustments were made to their ceremony and reception to accommodate an intimate wedding party, and a truly intimate and personal wedding it was. The ceremony took place at The Edgemont House of North Little Rock, owned by Chris Olson of Botanica Gardens, and the reception took place on the string light adorned patio of La Terraza Restaurant. The two had their love for family, friends, and especially each other sprinkled throughout every detail of the day. From their soft gray and neutral color pallet of the invitation suite, to the wedding party's classic style of dresses and ties, all the way to the delicate, textured detailing of the dress, Marley and Colby's big day felt quite like a fall fairy-tale set right in the heart of a hidden gem in Central Arkansas and it was nothing short of a perfect day.
The two chose a raised, silver metallic ink on our thermography press for a customized and special invitation set for their wedding suite. Because of their changing locations between the ceremony and reception, we created a custom map to include with the pieces sent out to guests to inform them of where to be in a more fun and personalized way. Because Marley and Colby loved their engagement photos so much we featured one of their favorites on the back side of the reception card along with their monogram, perfect for framing or displaying for those receiving an invitation.
Thank you to Taylor Howard Photography for the beautiful day of photos.